farm machinery, heat exchanges, heat equipment, maintenance, mining tools, musical instruments, plumbing fixtures, refrigeration and air conditioning, ship repair, steel furniture and welding equipment, except aluminum and magnesium. Excellent for stainless steels. Excellent for Bicycle Frames. It exhibits a long active life at brazing temperatures combined with excellent fluidity, and promotes outstanding adherence. No 601 embodies a new chemical principle, and differs widely from most fluxes. 601 is soluble in water so clean up is easy with warm water. No grinding or chipping necessary. May be used as a paste or diluted by adding water and is equally effective. The surface tension of the flux is very low, permitting tolerances of .003" or less for the parts to be joined. Allows brazing metal to flow readily. No 601 contains Potassium bifluoride (CAS #7789-29-9) and should be handled with care.
This flux is for High temperature Brazing and Silver Soldering
1000 - 1700 deg. F(538 - 927 deg. C).
NO Shipping Restrictions
available in: 5, 10, 16 Oz. Jar and 5 Pound Jar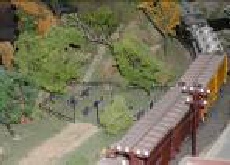 So you are not an expert, H&N understands!
Solder Flux is what makes H&N unique. Solder & Brazing Flux and solder are the only products we sell. Being a model railroader and involved in other crafts for many years, we understand that the average modeler/crafter is not a professional when it comes to soldering. We also know that if you are a modeler you will have to solder sometime. H&N has been offering soldering products to modelers/crafters for over 40 years, so we understand your wants and needs. Silversmiths and Goldsmiths find Superior No. 6 an excellent product.
We know there are a number of fluxes offered to the modeler. We also know a lot of those fluxes are dangerous and must be completely removed after soldering.
SUPERIOR NO. 601
SILVER BRAZING PASTE FLUX
No 601 is a broad temperature range paste flux that is active between 1000 - 1700 deg. F (538 - 927 deg. C). No. 601 is a general purpose brazing flux used in a wide variety of joining applications for many different finished products including; appliances, automotive, carbide tools, dental tools, orthodontia,
HAZARDS
See SDS for complete information
Some fluxes must be cleaned with cleaners that can also be dangerous. So what is the solution, you ask? SUPERSAFE™ Soldering flux. Supersafe™, is just that. A completely safe and easy to remove flux. Supersafe™ is completely removed with plain water.